Areas of Practice
About Mr. Baker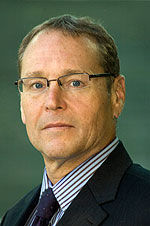 David G. Baker is a Richmond, British Columbia-based Criminal Defence Lawyer with over 25 years experience defending clients accused of a wide range of crimes.
David has represented clients at all levels of court, from municipal disputes to high-level criminal proceedings. His areas of practice include crimes of violence, drug offenses, driving infractions, weapons charges, fraud/identity theft, and sexual assault or harassment.
His services extend beyond criminal defence to include providing advice to victims, witnesses, and sureties, while also affording counsel to clients under investigation, clients wanting seized property returned, and various other legal predicaments.
David's negotiating skills and knack for seeking effective defence avenues have made him highly successful in achieving favourable legal outcomes.  His ability to tackle complex scenarios makes him a valued resource to clients, and an important member of the legal defence community.